Xerox Printing Guide
Jump to navigation
Jump to search
Location and Access
MASTIFF is located in room 3006 EB2 and is currently restricted to faculty and staff. For issues not covered by this document, see Brian Carty in 3218 EB2. If you need technical assistance with the printer, email ecehelp@ncsu.edu, or if an emergency, call the Wolftech workroom at 515-0124.
MASTIFF is available over the network via our domain print server. To add the copier/printer to your machine, please view the following pages:
For Wolftech-domained machines, use the "Add by Directory Search" method described here.
For Ecew2k-domained machines or personal machines, use the "Add by Print Server and queue" method described here.
Important Notes
We encourage you to make use of MASTIFF for print/copy jobs that exceed 50 total sheets.
MASTIFF is black and white only.
MASTIFF will automatically create a cover page for your job which shows the date and time of the print out and your username for easy identification.
MASTIFF can also auto-collate and staple your document(s), as well as produce booklet-style printouts or multiple-pages-on-a-page for handouts.
Currently the only paper size available is 8.5 x 11. To request additional paper options, please see Elaine Hardin in 3096 EB2.
Printing a Document
To print a job, open the print dialogue (CTRL + P or File -> Print) and select MASTIFF from your list of available printers. If you have not yet added the printer, you can find directions by following the links at the top of this page. Once you have selected the printer, click the "Properties" button to reach the printer options window shown in the figures below. These two figures show the options necessary for most common print jobs. If you have questions about the more advanced options, please contact WolfTech for assistance.

Figure 1 - Paper and Output options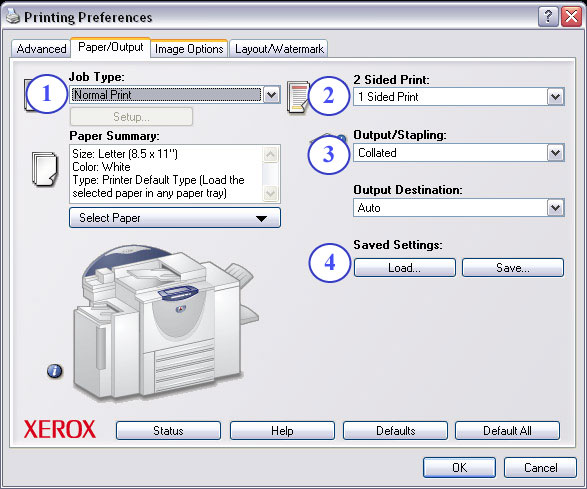 Figure 2 - Layout and Style options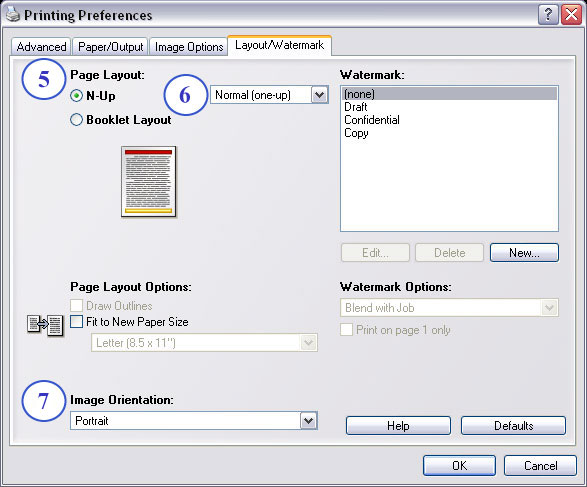 Gallery - Click on a picture to see in full-size