Windows Installer registry permissions
Jump to navigation
Jump to search
This problem is caused by a botched hotfix integration by nLite. The hotfix is KB893803 aka Windows Install 3.1 v2.
HKLM\Software\Microsoft\Windows\Current Version\Installer

Bad permissions: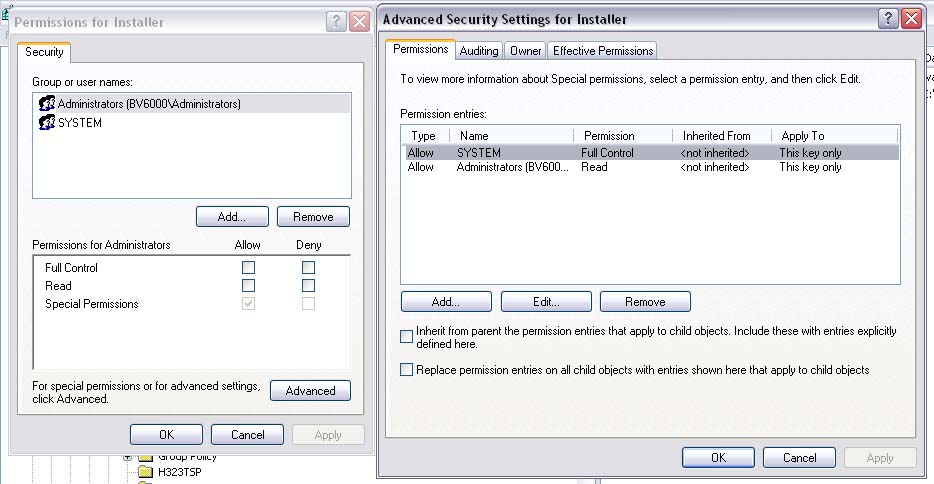 Change Administrators and SYSTEM to "Full Control"
Add Everyone and give "Read" permission
Click Apply
Click Advanced
Check "Replace permissions entries on all child objects with entries shown here that apply to child objects"
Click OK, then Yes.
Click OK, close regedit.

Good permissions: