RPT
Jump to navigation
Jump to search
Stub Page for Review Promotion and Tenure Tool. Needs screenshots w/names hidden. http://www.wolftech.ncsu.edu/rpt/
Main page:
Purpose / Goal
General Authorization Info
Timeline/Milestone Info/Explanation
Gaining Access
Subpages:
User Management
Candidate Management
Document Management
Versioning

Get the list of updates from Stein and order by Date Changed
Most recent one is 09-06-06: Added ability to upload .DOC files.
---
1. Choose the area you're affiliated with from the dropdown menu. If no areas appear, contact WolfTech Webmaster.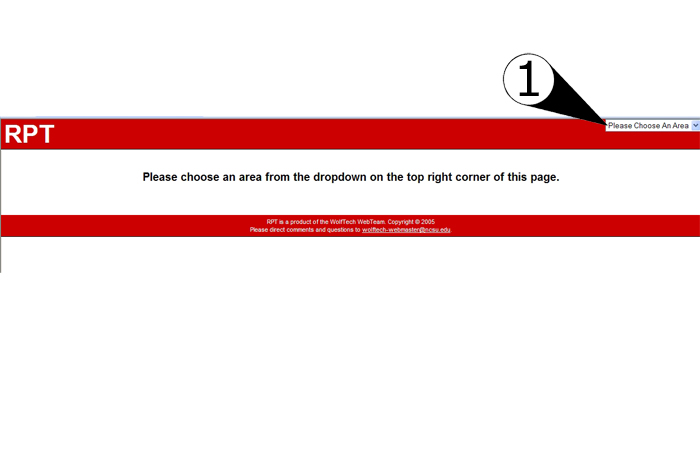 ---
AFTER SELECTING DEPARTMENT OR COLLEGE, THIS SCREEN APPEARS
2. Faculty up for RPT process; clicking the names brings up a window with links to documents and comments when permissions allow.
3. Current Page
4. If DVF/RPT voting is open, a link will appear to vote.
5. Displays what step in the process the user is at.
Managing candidates
---