RPT
Jump to navigation
Jump to search
Purpose/Goal
Add all related content here.
Gaining Access
Add all related content here.



1. Choose the area you're affiliated with from the dropdown menu. If no areas appear, contact WolfTech Webmaster.
---

AFTER SELECTING DEPARTMENT OR COLLEGE, THIS SCREEN APPEARS Manage Candidates

2. Faculty up for RPT process; clicking the names brings up a window with links to documents and comments when permissions allow.
3. Current Page
4. If DVF/RPT voting is open, a link will appear to vote.
5. Displays what step in the process the user is at.


---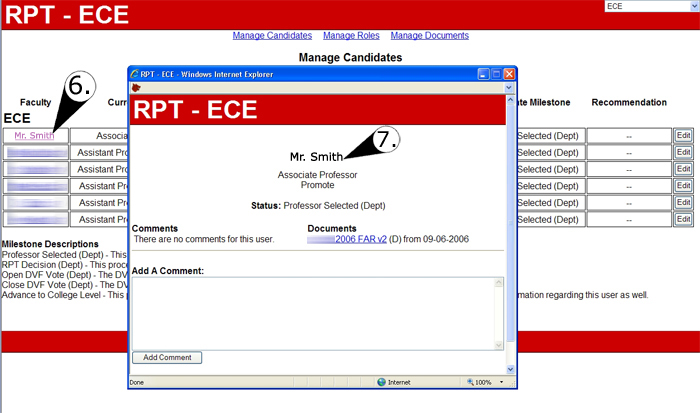 6. Clicking these links brings up new window
7. Not everyone will see everything in this new window. It depends on permissions.


---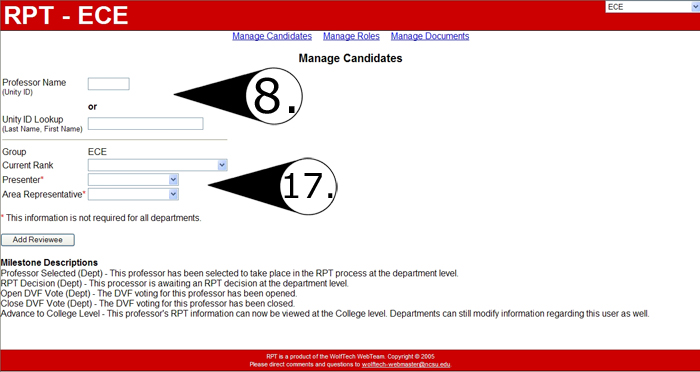 8. This screen comes up when u click "Add A New Candidate" link on Manage Cadidates page.
---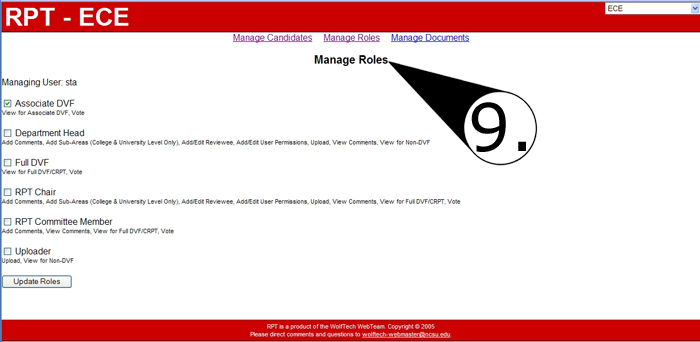 9. All users have access in department, by adding them here allows them to see dropdown menu. This is edited by Department Head Chair.
---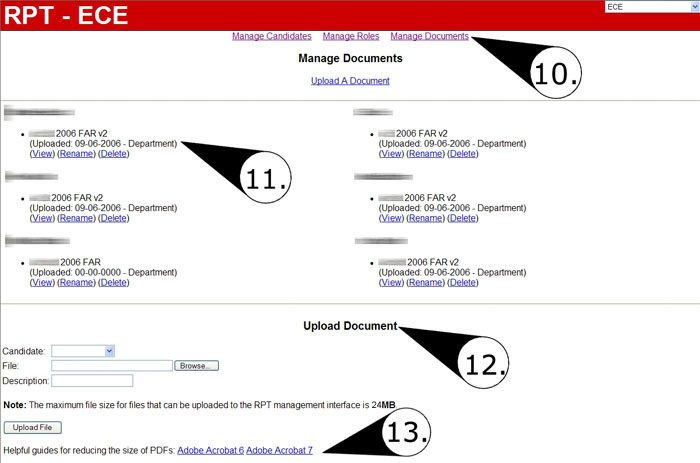 10. Assign roles a user has in this RPT group.
---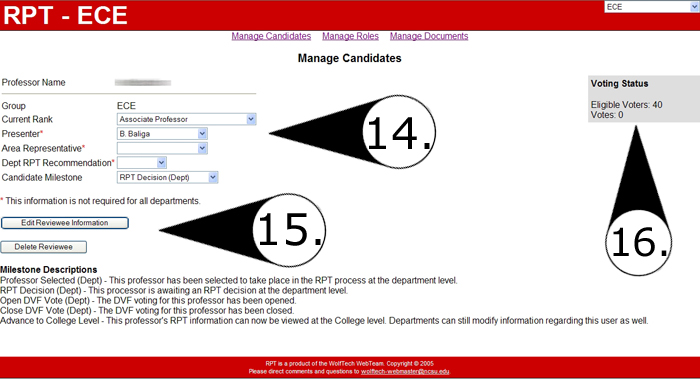 11. Document upload interface. Documents for Department/College/University levels are all separate.